About the Author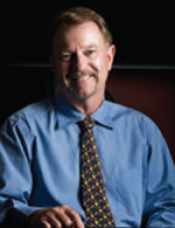 Born and bred in Liverpool, Keith Miller has been a permanent resident of Barbados since 1978.
Educated at the Liverpool Blue Coat; Liverpool Polytechnic; the Sorbonne, Paris, France; and the University of Valencia, Spain, Keith has a BA in Languages and Modern European Studies.
Keith and his wife Sally are the joint owners and managing directors of Miller Publishing Company, best known for their production of the Ins & Outs of Barbados tourist guide and Business Barbados, as well as a wide range of quality books, including several titles for Wisden, the UK cricket giants.
Over the years, Keith and Sally have been jointly awarded the Ernst & Young Entrepreneurs of the Year for Tourism in Barbados and the Eastern Caribbean; the Minister of Tourism's Special Award for Contribution to the Development of Tourism in Barbados; and, most recently, the Barbados Hotel & Tourism Association's Lifetime Achievement Award.
The greatest sources of pride in Keith's life are his three children:
Sarah, Steven and Kaylie.
"To Keith Miller – Without your outstanding gift for transforming my memories and thoughts into words on paper, this book would not have been possible. Working on this project has been a great experience and even better that I could share it with somebody who has become a true friend. Your attention to detail, research, passion and writing ability would put you #1 on my team sheet every week! thanks 'Partner'!
Mike Yates.
Back to the top
News/Press
Or select from the news archive...