Latest News
---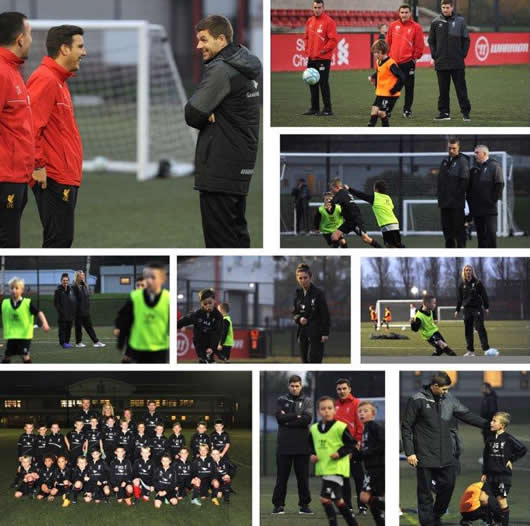 Steven joined our U8 squad last November along with Rickie Lambert. He even took part of the shooting session!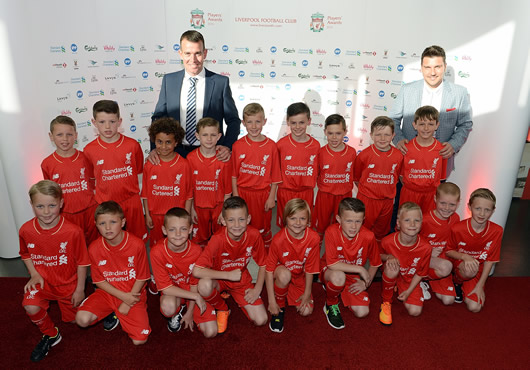 On the red carpet at the LFC Players Awards!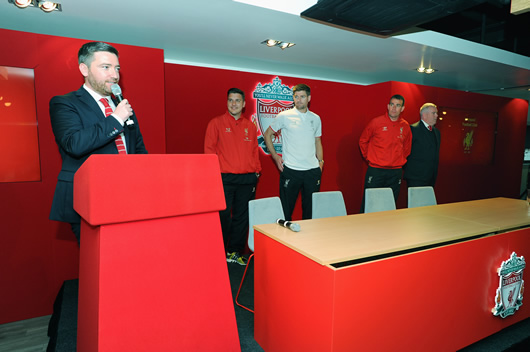 Picture from the u8 signing day at Anfield!
In a fitting act before leaving the club, Steven Gerrard helps the U9s sign their first contract with the Reds. Watch the video here.
Posted: July 15, 2015
---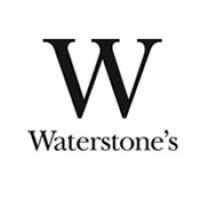 Starting at 11am, Mike will be at Waterstones in South port on Saturday 14th June for his latest book signing. For more details click here.
Posted: June 10, 2014
---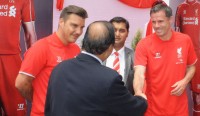 Mike Yates joined Jamie Carragher  in taking LFC to India.
Click to visit story or view below.
Posted: June 5, 2014
---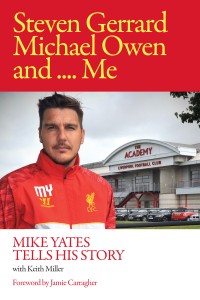 Steven Gerrard, Michael Owen… and Me featured on LFC website.
Click to visit story or view below.
Posted: May 20, 2014
---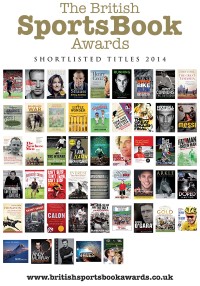 Steven Gerrard, Michael Owen and Me by Keith Miller has been shortlisted for The British Sports Book Awards, it was announced on 28 April 2014. Click here to view.
The British Sports Book Awards is the major annual promotion for Sports Writing & Publishing, the awards exist to highlight the most outstanding sports books of the previous calendar year, to showcase their merits and to enhance their reputation and profile. Category winners will be announced at a star-studded black tie dinner at Lord's Cricket Ground on 21st May 2014.
Awards:
Autobiography / Biography of the Year
Cricket Book of the Year
Football Book of the Year
Horse Racing Book of the Year
Rugby Book of the Year
Illustrated Book of the Year
Outstanding General Sports Writing Award
New Writer of the Year
Industry Awards:
Best Publicity Campaign
Best Sports Bookseller
The winners of the non-Industry awards will become the shortlist for the overall Sports Book of the Year 2014, voted by the public on this website. The overall winner will be announced in the run-up to Father's Day. Last year's winner was Bobby's Open by Steven Reid (Corinthian).
View the short list poster here
Posted: April 28, 2014
---
Crewe Alexandra u15's Vs Liverpool FC u15's
This clip shows Steven Gerrard playing a through ball to put Michael Owen through 1v1 with the keeper…only one outcome here!
England Vs Germany 2001
Fast forward 6yrs and Michael's hat trick goal vs Germany in Munich.
The two goals are almost identical, these two were doing this on a regular basis from a very young age the repetition in practice and games clearly stuck with them and allowed them to reproduce this at the highest level.
FF to 1m 50s for MO's Hat trick goal Vs Germany.
Posted: March 11, 2014
---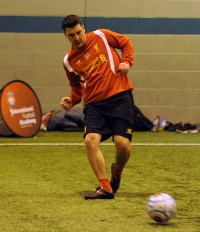 The Daily Mail are the latest newspaper to publish a story on the "Steven Gerrard, Michael Owen and… Me" book. Read the full article here.
Posted: January 16, 2014
---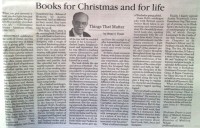 A piece from the Barbados Advocate: Books for Christmas and for life.

Posted: January 8, 2014
---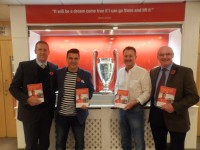 'Steven Gerrard's story is an incredible one. He has become one of the greatest players in Liverpool's history, and one of the greatest players England has ever seen, and he has done that through talent, desire and sheer sweat-stained hard work.
Yet Michael Yates' story is an equally compelling one, that I would urge all football fans to read, to hear the wisdom of this quietly impressive football man.'
David Maddock – The Mirror
Read more from this review here.
Posted: January 2, 2014
---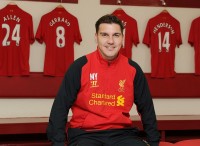 Mike Yates and Gavin Buckland  join John Keith at CityTalk105.9 to discuss their new books. Click here to listen to the interview.
Posted: December 4, 2013
---
News/Press
Or select from the news archive...