Steven Gerrard and Rickie
Lambert at U8 Squad Training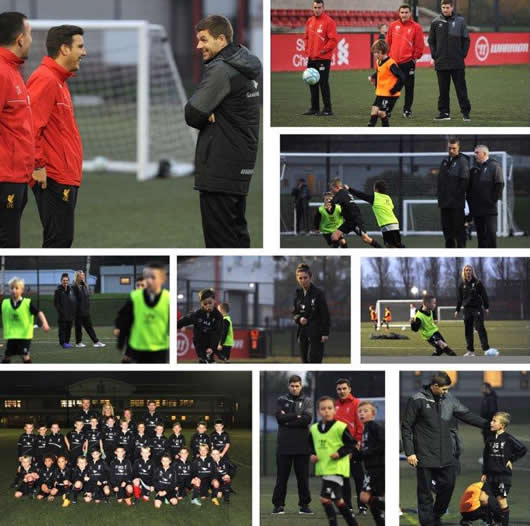 Steven joined our U8 squad last November along with Rickie Lambert. He even took part of the shooting session!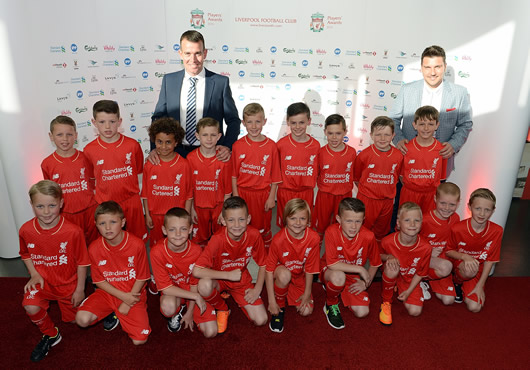 On the red carpet at the LFC Players Awards!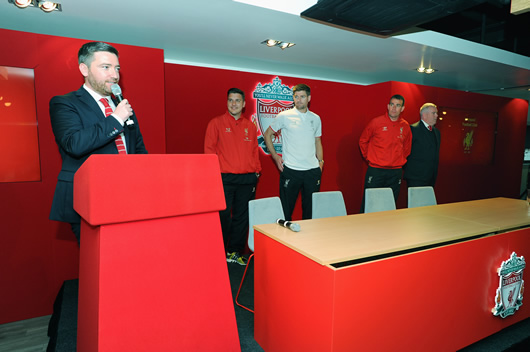 Picture from the u8 signing day at Anfield!
In a fitting act before leaving the club, Steven Gerrard helps the U9s sign their first contract with the Reds. Watch the video here.
Posted: July 15, 2015
Return to news
News/Press
Or select from the news archive...